A Notable Woman: The Romantic Journals of Jean Lucey Pratt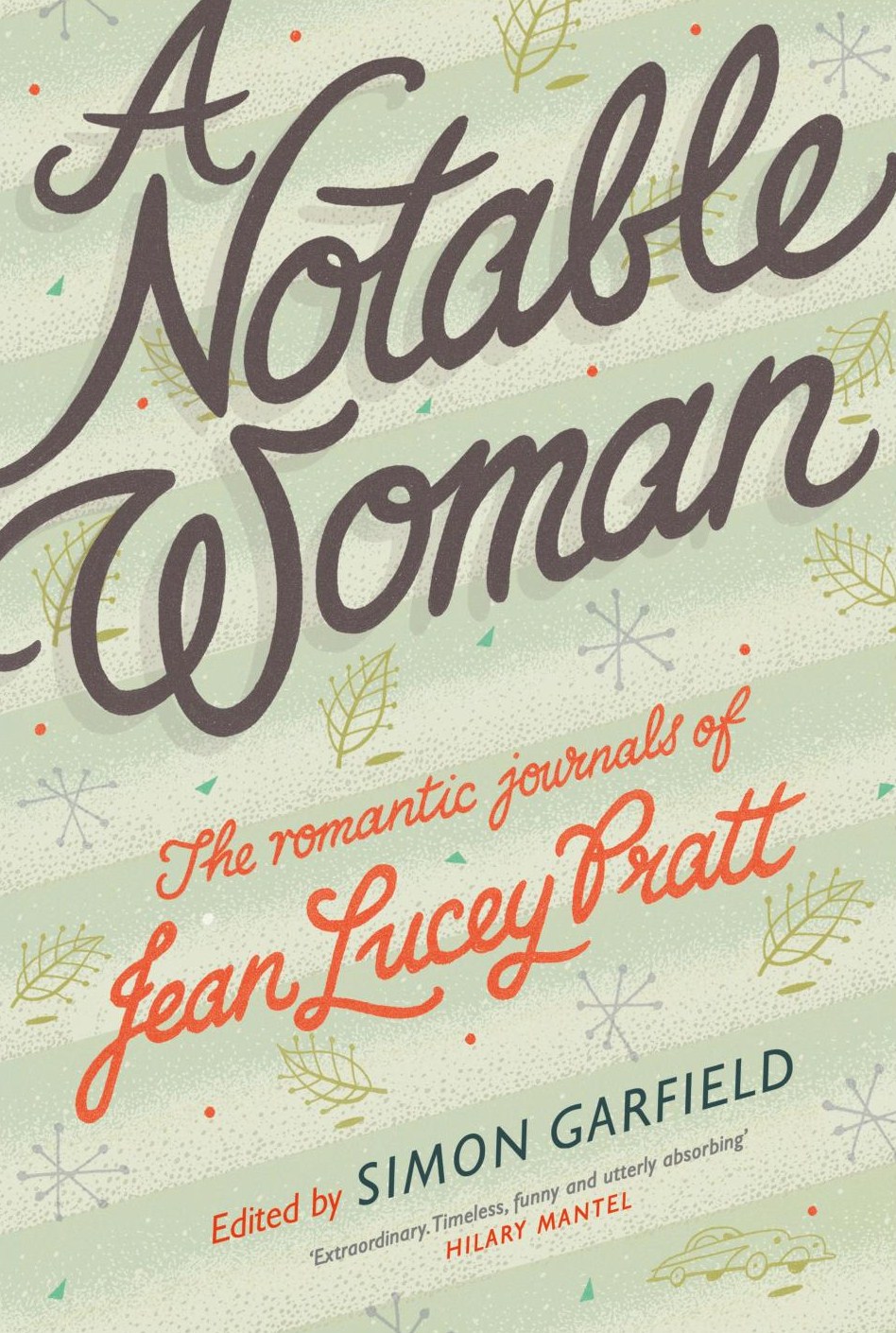 This is a book – a long book, a unique book – about a woman named Jean Lucey Pratt. She wasn't famous, and she wasn't particularly remarkable, but she did one remarkable thing: in April 1925, at the age of 15, she began writing a journal, and she didn't put down her pen for sixty years. She produced well over a million words, and no one in her family or large circle of friends had an inkling until the end.
She wrote – legibly, in fountain pen, usually in Woolworth's exercise books – about anything that amused, inspired or troubled her, and the journal became her only lasting companion. She wrote with aching honesty, laying bare a single woman's strident life as she battled with men, work and self-doubt. She increasingly hoped for posthumous publication, and her wish is hereby granted; the pleasure, inevitably, is all ours.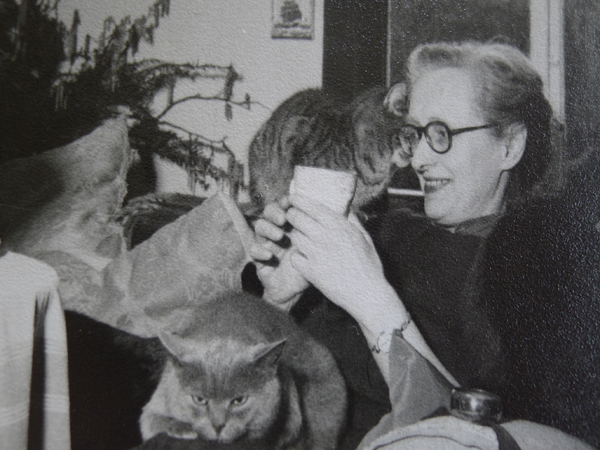 I first fell under Jean Pratt's spell in the autumn of 2002, but she had another name then. I was visiting the University of Sussex, immersed in Mass Observation, the organisation founded in London in the late 1930s to gain a deeper understanding of the thoughts and daily activities of 'ordinary people'. As the project evolved and the war began, hundreds of people agreed to submit their personal diaries, and Jean Pratt was among them. Most of the diaries (and diarists) were, of course, anything but ordinary: they were diverse, proud, intriguing, trivial, insightful, objectionable, and candid. I was at the university to compile a book of this extraordinary material.
Over the next few visits I selected five writers who were different from each other in age, geographical location, employment and temperament. The result was the book Our Hidden Lives, which then led to two other Mass Observation compilations, We Are At War and Private Battles (you'll find details of them all on this site).
The only diarist to feature in all of them was Jean Lucey Pratt, whom I renamed Maggie Joy Blunt. (I changed all the names: this was in keeping with the broad understanding of Mass Observation's founders and contributors – their words would be used as MO saw fit, but their identities would be protected, a liberating agreement, enabling frank contributions and freedom from prying eyes.)
Jean lived in a small cottage in the middle of Burnham Beeches in Buckinghamshire. During the war she had taken a job in the publicity department of a metals company, where the tedium almost swallowed her. She had been a trainee architect, but what she really wanted to do was write and garden and care for her cats. She took in lodgers; she read copiously; she hunted down food and cigarettes. She researched a biography of an obscure Irish actress at the British Museum. And she kept track of her life in the most lyrical of ways.
Many readers claimed her as their favourite, and wrote asking whether there was any more. Fortunately there was more. Although Jean Pratt had died in 1986, she had a niece who was still alive. And the niece had treasures in the attic.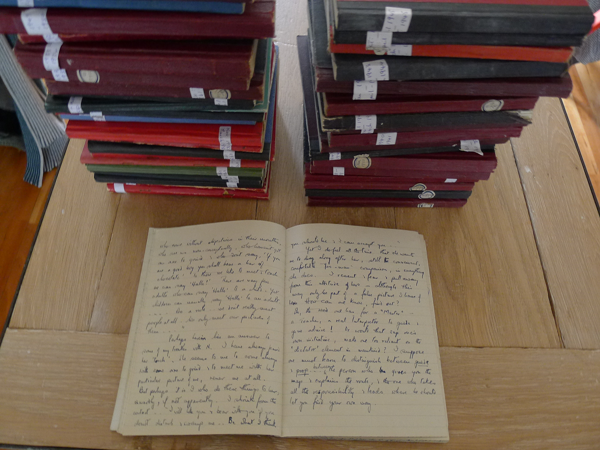 There were several boxes' worth; Jean had kept diaries not just for Mass Observation, but for her entire life. Two fat folders contained about 400 loose pages, and then there were the exercise books, 45 in all.
There was also a brief biographical sketch, typed in April 1946, when Jean was 36. 'I was born on Oct. 18th 1909 in the parish of Wembley, Middx. My father was an architect, living with wife and son of 9 years at that time, in a comfortable, detached, 4-bedroomed house which he had designed. An acre or so of garden surrounded the house…My mother was an accomplished pianist before she married, and had intended for herself a musical career. Her youngest brother…went into the tobacco business against his father's wishes. The business prospered, opened a retail shop in Bond Street and a branch in New York. It was known as Philip Morris Ltd…and it was due to my uncle's enterprise that I possessed the means for the education I received and all my subsequent economic independence.'
In 2004 I sat with the journals at her niece's house for a few hours, and made notes. The sentences I recorded included this terse summation of Jean's life to date, composed in 1926 when she was almost 16: 'Bare legs and the wonderful silver fountain of the hose. Daddy in a white sweater. School. Very small, very shy. The afternoon in May – taken by mother to Penrhyn. Learning how to write the letters of the alphabet. A beautiful clean exercise book and a new pencil. Miss Wade at the head of the dining room table and me at her right. Choking tears because of youth's cruelty...'
Very small, very shy. I thought the journals were wonderful – not only their contents, but their physicality; not only the observations but the persistence. I was persistent too: it wasn't until December 2013 that I was able to begin work editing Jean's writing, a project that took three times longer than expected but didn't feel like a chore for a minute.
The journals and other papers arrived in three large boxes at my home in London. They smelled faintly of tobacco; they were redolent of pressed flowers and meat paste. I felt privileged, daunted, and responsible. Most of the journals had remained unopened and unread since the day their writer had laid them aside.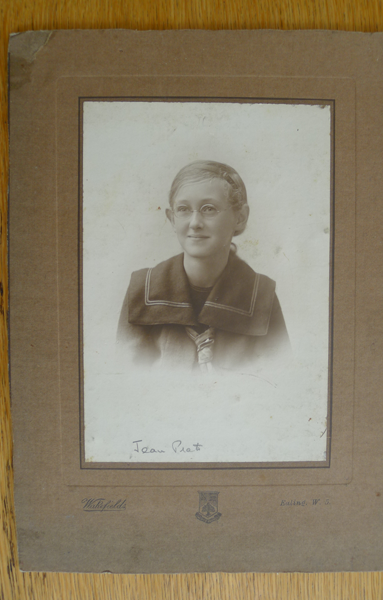 Jean's diaries are rambling, anti-climactic, inconsistent, repetitive and opaque, but for the most part they are a revelation and a joy. Not only fascinating to read and startling in their candor, but also funny, unpredictable and so engagingly and gracefully written that I couldn't wait to turn the next page for further adventures. The questing displays of loving and longing (for romance, for life's meaning) are brave and meltingly disarming; her devotion to her cats is heartbreaking; her comic timing owes something to the music hall. At times I felt like an intruder; at others a confidant; I wanted both to shake her and hug her. I found myself rooting for her on every page, willing her to win that tennis game or persuade a man to stay. The life that I had first encountered in her wartime Mass Observation entries now stretched back to her childhood and forward to her old age, a snapshot transformed by a greater depth of field. I knew of no other account that so effectively captured a single woman's journey through two-thirds of the 20th century, nor one written with such self-effacing toughness.
For the modern reader the journals provide many satisfactions. The writer's emotions are universal and enduring: we empathise with her ambitions, disappointments and yearnings. Cumulatively, the journals envelope like a novel: the more one reads, the more one cares what happens next. I frequently thought of Jean's latest challenge or calamity upon waking, and stayed up late to read the latest installment.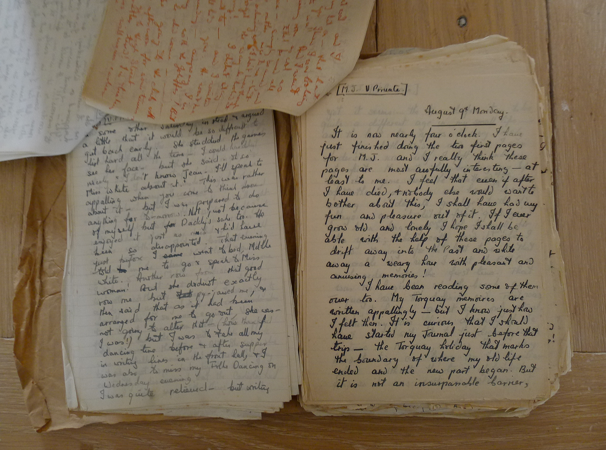 How to sum up a life's work? Certainly we may regard it as forward-thinking. She was clearly not the first woman to engage with the apparently mutually exclusive possibilities of spousal duty and career, but her modernity singled her out from her parents and the herd. Most of all I admired her candidacy, the raising of her hand. This is an exposing memoir, an open-heart operation. One reads it, I think, with a deep appreciation of her belief in us.
The dual responsibility (to Jean and her new readers) to deliver a volume that was both manageable in length and true to her daily experience - that is, something both piecemeal and cohesive - has resulted in a book incorporating only about one-sixth of her written material. I do hope she'll be happy with the result. Looking for love all her life (from friends, from men, from pets, from teachers, from customers), Jean Pratt may have found her fondest devotees only now, among us, her fortunate readers.